Unique Style Without Compromise
RaspberryPlum is a luxury, design lead children's fashion brand based in London. The entire collection is sourced and manufactured in Europe. The highest level of craftsmanship and quality of manufacture is used for the collection. No expense is spared in any detail. The collection consists of ready to wear boys and girls fashion as well as knitwear, socks and accessories. RaspberryPlum is not a trend follower, but a pioneer of style. Every collection is a way for us to tell a unique fairy-tail, usually inspired by art. Our focus is not to be liked by everybody, but to be passionately loved by a few.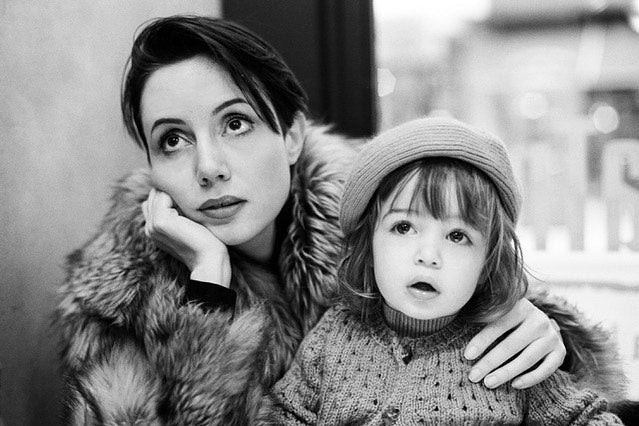 History and Values
RaspberryPlum launched their first childrenswear collection at Pitti Bambino in 2014. Shortly after that, the collection won the Rising Star Award at Bubble London. The immediate response was more than was hoped for. It was featured in Milk Magazine, Papier Mach, Vogue Bambini, The Guardian, Collezioni Magazine, to name but a few. Now the brand is represented by the most prestigious designer boutiques and department stores worldwide.

Its founder Aleksandra Matthews is a graduate from London's prestigious Royal College of Art. She worked for numerous high profile companies before starting her own brand. Having seen and experienced the ways of mass manufacture, Aleksandra set out to create a brand which embraces a different set of values. Her aim was to create a brand which produces gorgeous, unique garments for children which are ethically made, long lasting and manufactured by small European companies. It is essential that each member of the team is treated and paid fairly, and respected for their contribution to the brand. It was not enough to make 'cute' clothes. There needed to be more.
Manufacture
The ready to wear collection is manufactured in Serbia by small, independent businesses. It is our aim to help re-establish and promote a once thriving apparel industry, which has suffered greatly as a result of political turmoil in the region in the last two decades. This is a very personal project to us. We would like every member of our team to love being a part of RaspberryPlum, to enjoy their work and to feel appreciated. All the materials are sourced in Europe. The knitwear is manufactured in Bulgaria.

At RaspberryPlum ecological and environmental issues are very important to us. We try to avoid excess packaging and all of it is made from recycled materials. We also aim to produce all of our products within Europe in order to maintain a low carbon footprint. Everything we do, we do out of love…
We Believe In Their Dreams
At RaspberryPlum we really believe that every individual can make a difference to the world. The greatest change can be made by investing in the future of the next generation and encourage them to achieve their potential.

Since 2018 we have been honoured to be able to work closely with Novak Djokovic Foundation. The foundation's aim is to give children the opportunity to receive a quality preschool education, through training and empower teachers, building and creating self-sustaining schools and programs, and educating parents. We donate all our old stock to the Novak Djokovic Foundation who in turn identify children from underprivileged backgrounds and gift our collections to them. We also work on other projects directly with the foundation to promote their message and give them more visibility.

'Champions are not born. They are nurtured, encouraged, educated, and loved. We at the NDF never forget what it takes to create a champion.'